5 Ways Fake Money Is Used In The Movie Industry
Props are the key to creating a successful movie. Without them, producers wouldn't be able to create the amazing entertainment you see on television today. Sure, movies could still be created, but that excitement and adrenaline you get from the real feel experience just wouldn't be there. One of the most important props in the movie industry is motion picture money.
From the big screen to your cell phone screen, the entertainment industry is everywhere. Creating amazing content that appeals to every audience. Here are 5 ways movie money helps this industry succeed.
1.Created to be Destroyed
Those amazing scenes where the money is blown up, scattered at sea, or set ablaze are only possible thanks to the brilliant creators of prop movie money. If it weren't for prop companies a lot of those edge of your seat, action-packed scenes wouldn't be possible.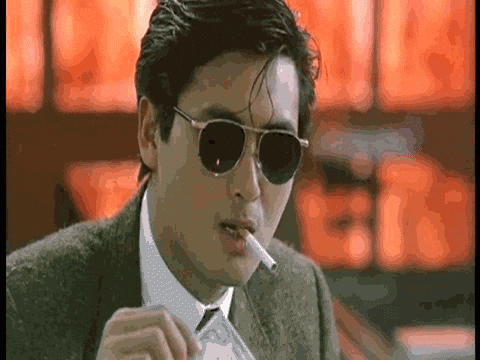 2.Makes for Better Ransom Money
Think about your favorite films that had duffle bags and briefcases full to the brim with $100 bills. Those bills looked as real as the one in your wallet as we speak. However, keeping that kind of cash on set at all times can be costly and dangerous. You are setting yourself up for theft or an accident destroying millions.
Using prop money for these reasons will give you the appearance of a full bag of money without the liability, (and headache) of using the real deal.
3.How Else Could You Fill the Vault?
Remember those days where bank robberies were a thing? Not everything was digitalized back then and your bank could be holding thousands upon thousands of dollars at any given time. I can assure you that those vaults on film were not holding any kind of valuable cash. In fact, those vaults were stuffed with well create prop bills that were able to trick the viewer and make the shot look amazing.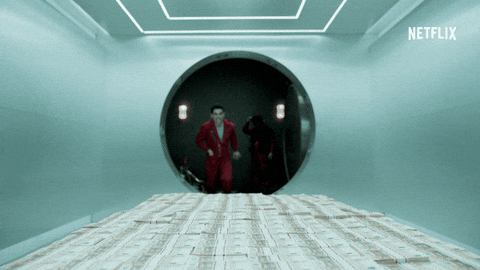 In fact, there is a good chance the vault itself was a prop. Movie companies are now more than ever able to save some time and money by using replicated items that look the part but don't cost the same bill.
4.Make it Rain
Have you ever seen the movies where the money is just flying around in the club or at a party? Money is spewing into the streets where people are grabbing it off the sidewalks or picking it from the sky? This is all prop money, my friends. No one is crazy enough to just let hundreds of dollars flow with the wind.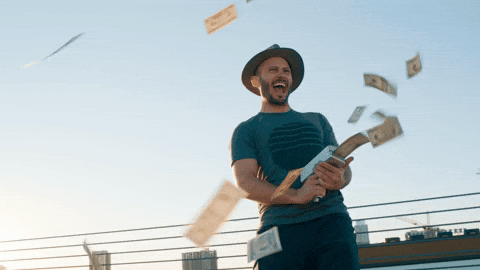 With a little help from a fan or even more fun, a money gun, you can spew as much prop money around as you want without breaking the bank. Helping the big ballers look the part, and the appearance of a carefree time look as realistic as possible.
5.Crates of Cash
Prop money doesn't only have to come in bags or stacks to look impressive. You can purchase crates or pallets of replica money for your dock drug deal scenes or your money laundering shots. When you are watching a movie and there is a pallet with cash stacks 4 feet high, rest assure that money is fake.
You can get full crates of cash from just about any motion picture money maker for a fraction of the cost of the real cash value. It makes this shot realistic and cheap to create. It sets the scene with a more dramatic feel.
5 Action Packed Scenes Using Prop Movie Money
Here are a few examples of how prop movie money is really used in the film industry. Let us take a quick look at some iconic scenes using tons of motion picture money.
1- The Dark Night
Have you seen this 2008 batman movie? It was amazing and the details were spot on. Especially in the scene where Joker burns down a mountain of replica money bills. I bet when watching the movie, you couldn't tell that cash was fake.
2- Fast Five
In the 5th Fast and the Furious movie, there is a scene where the group steals a vault containing millions of dollars. Pulling it straight from the police station wall and driving it through the street while being chased, and still making it their destination. Although this scene was iconic, those bills held no true value.
3-Rush Hour 2
Anyone who loves a good action movie has seen Jackie Chan's "money fight scene" in this 2001 Rush Hour 2 film. The money being flung around during a serious pursuit was all prop movie money. Without the prop money used here, so much cash would go wasted.
4-Shazam
This 2019 superhero film has a great scene where the main character, Shazam, is showcasing his powers by blowing up an ATM where tons of money starts spewing out into the world. Not only does the prop industry show its talent with the money here, but also with the ATM.
5-Spiderman: Home Coming
In the 2017 Spiderman film, in this scene, robbers dressed in avenger masks are seen robbing ATMs. From across the street, a market owner is witnessing a tornado of money flying around the building while Spider-Man is fighting the bad guys. Although the scene looks real, rest assured no one is missing that fake money.
Conclusion
The movie industry has come a long way in creating films that seem so realistic it's hard to believe they are fake. The movies and events listed above would never have captured the large audiences they have today without the creation of prop movie money. Thanks to talented fake money productions our movie thrillers and action-packed scenes are more exciting and fun to watch than ever before.
LEAVE A COMMENT