About Us
Welcome to BUZZPROPS LLC, your ultimate source for high-quality prop money designed to meet the needs of the entertainment industry. Our company was founded in Houston, TX by a group of prop masters who saw the need for reliable and realistic prop money that could be used on camera without causing any legal issues.

At BUZZPROPS LLC, we understand that attention to detail is crucial when it comes to creating realistic props that can stand up to close scrutiny on film. That's why we have spent years perfecting our unique artwork and using only the highest quality materials to ensure that our prop money looks and feels as close to the real thing as possible.

Our team of experienced designers and printers work tirelessly to create prop money that meets our client's specific needs, and we are committed to providing exceptional customer service throughout the entire process. We take pride in our ability to deliver custom orders quickly and efficiently, and we guarantee that all of our clients will be 100% satisfied with their final product.

Since our founding, BUZZPROPS LLC has grown to become the leading supplier of prop money to big media production companies across the United States. We are proud of the reputation we have earned as the #1 trusted supplier of prop money in the industry, and we are committed to maintaining that reputation through our ongoing dedication to quality and customer service.

Whether you're filming a TV show, movie, or music video, we understand that every detail matters. That's why we offer a wide range of prop money denominations to fit any production. Our prop money can be used for a variety of scenes, from bank robberies to casino scenes, and everything in between.

At BUZZPROPS LLC, we believe that quality should never be compromised. That's why we only use the highest quality materials and inks in our production process. We use specialized paper that is non-shiny and has close weight to real money, and our ink produces the finest colors to ensure that our prop money looks as realistic as possible.

We also understand the importance of confidentiality and privacy when it comes to the entertainment industry. That's why we take extra precautions to protect our clients' information and ensure that all orders are delivered discreetly and securely.

Our commitment to quality and customer service extends beyond just the production process. We also offer competitive pricing, flexible payment options, and a money-back guarantee to ensure that our clients are completely satisfied with their orders.

Thank you for considering BUZZPROPS LLC as your prop money supplier. We are excited to work with you and provide the highest quality props that will take your production to the next level.
Why our clients choose us?
Our props look real on camera
Brilliant customer service
Best quality for best price
OUR CLIENTS SAY ABOUT US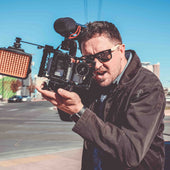 Michael - Filmmaker
The best in the market! I have ordered a huge amount of prop money for our new TV show and it was delivered on time and it looks very realistic and our shoots look phenomenal.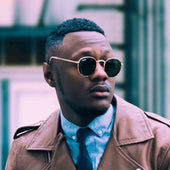 Brian - Record Producer
This is the most official prop money that you can get out there. I always use BuzzProps every time I need prop money for music videos.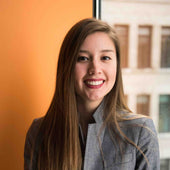 Emma - Prop Master
BuzzProps is the best out there when it comes to the prop money. We have tried many other companies before but their products are completely different, their prop money is non-glossy and looks very real on camera.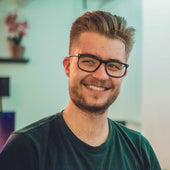 James - Photographer
The best prop money I have seen so far. Very realistic design and the paper quality is remarkable with excellent texture